Exclusive partner of +he European Academy of Gynaecological Surgery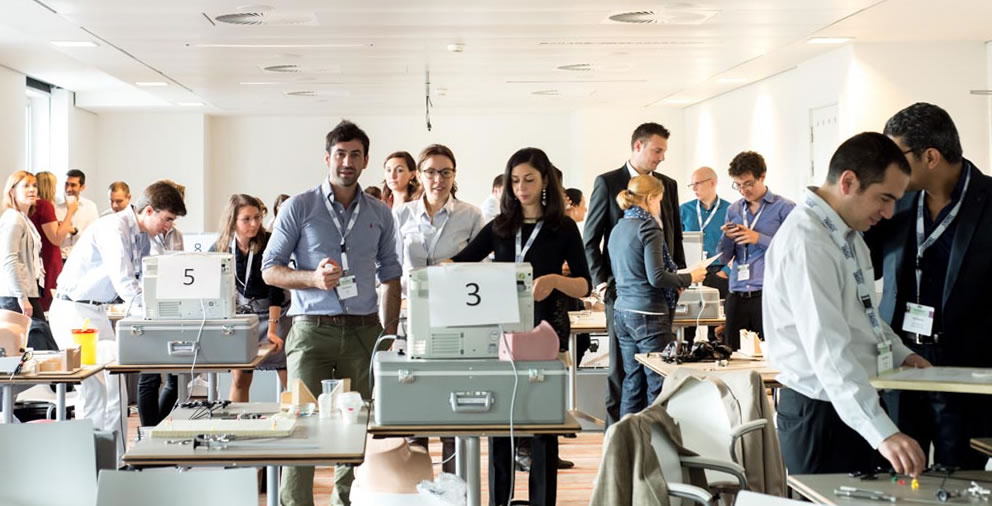 ID Trust Medical connects the medical and technical scientific world by developing a platform for innovative training tools, contributing to improving endoscopic surgical treatment. The tools to implement the educational vision of The European Academy of Gynaecological Surgery are offered directly via ID Trust Medical for both individual doctors with no special equipment requirements – like the E-Knot, and for equipped medical institutions – like the LASTT, SUTT and HYSTT Training Packages as used in the GESEA programme.
ID Trust Medical has been granted exclusive rights by The European Academy of Gynaecological Surgery (The Academy) for the sale and fulfilment of its training & testing tools, accessories and supplies. The Academy aims to make the training and testing of practical skills accessible to everybody throughout the world. Its main activity is the continuation of the roll-out, support and development of the Gynaecological Endoscopic Surgical Education and Assessment (GESEA) programme.